Introducing AI-Powered Responses!
Craft impactful responses, automatically! Our AI grasps each reply's nuances – from expressing gratitude to requesting referrals – ensuring a memorable impression to enhance customer relationships.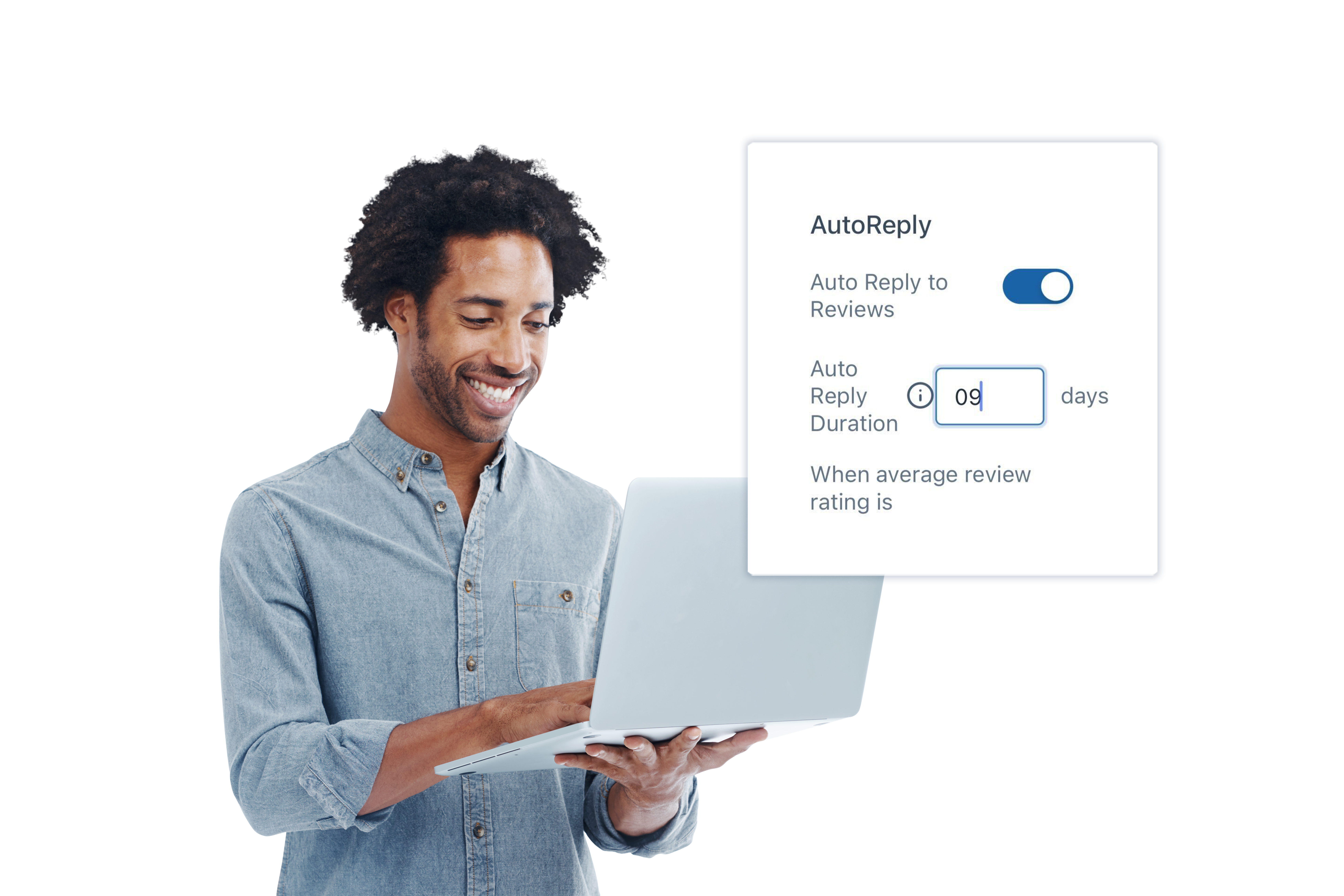 Harness AI Automated Replies Effortlessly
Experience seamless automation with AI Automation Mode. Set up the platform to automatically create the perfect personalized reply, or schedule your responses for later – effortlessly!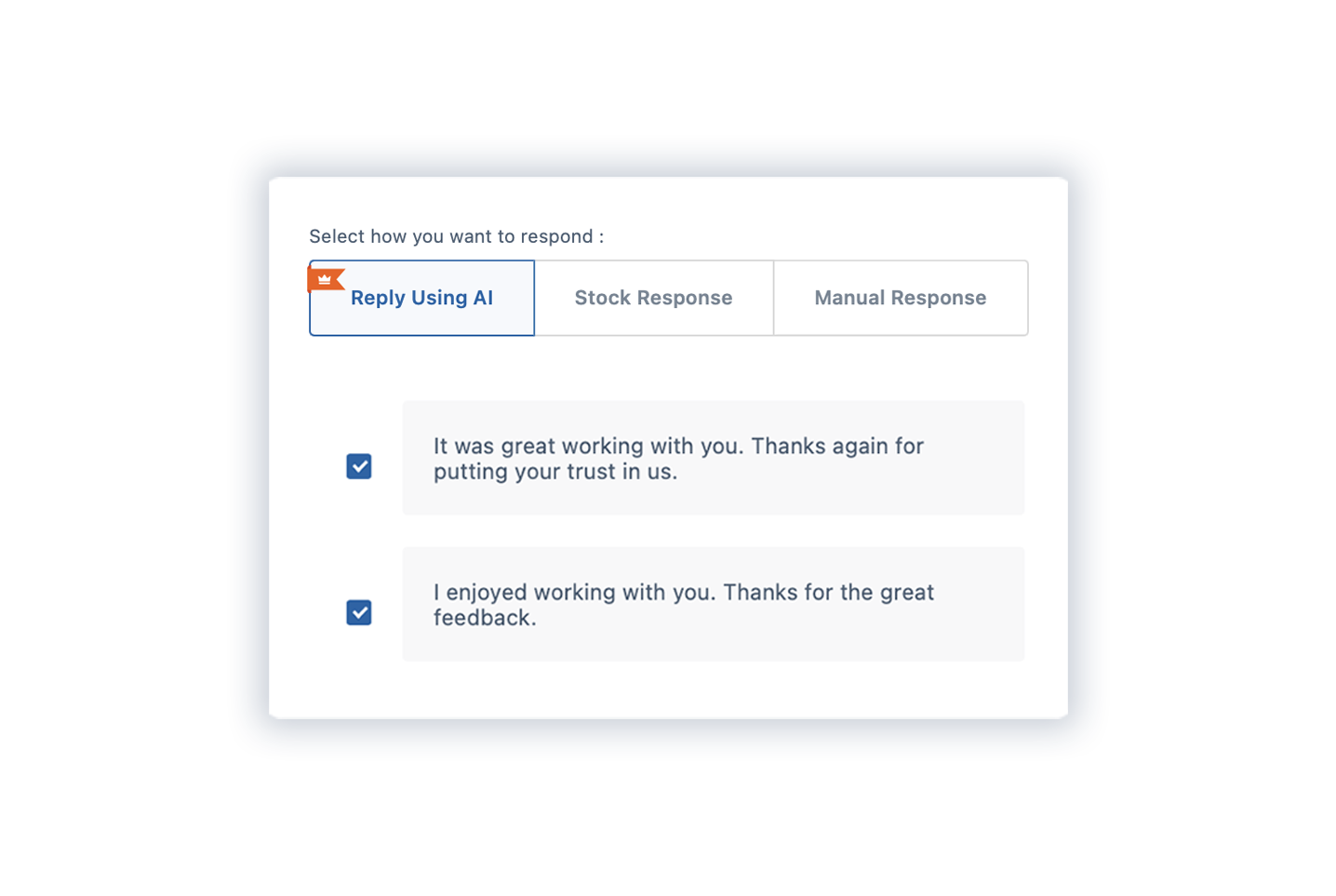 Dive into the Future of Customer Interactions
Unlock the power of AI to suggest ideal responses for your customer reviews. Benefit from our advanced AI algorithms to enhance your engagement with customers.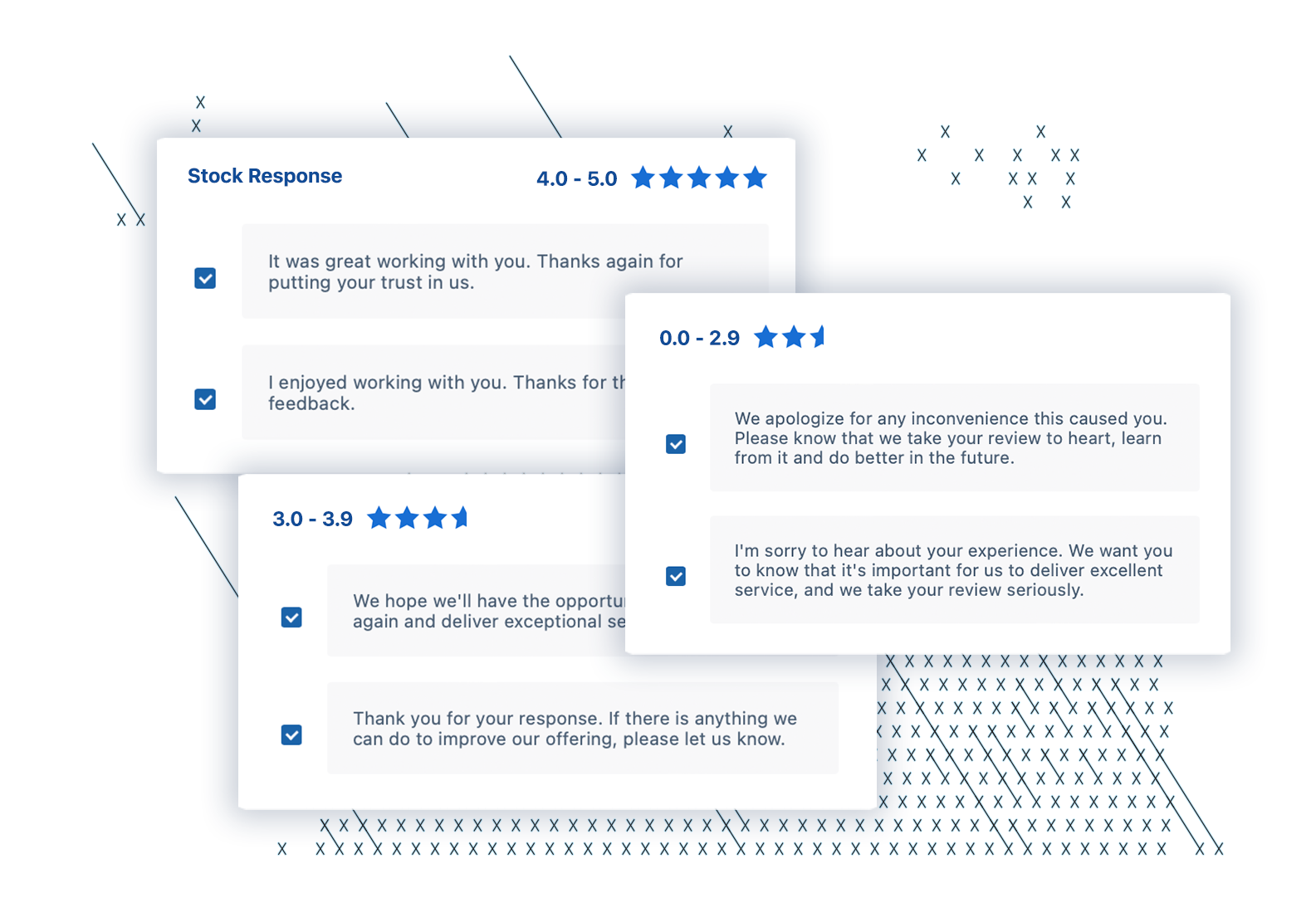 Streamline Responses with Pre‑Approved Score Based Replies
Craft a range of responses for every star-rating, and our platform will select the best-suited & compliant reply, ensuring effective and timely responses.
Effortlessly Generate, Manage, and Share Reviews with Experience.com's Online Review Features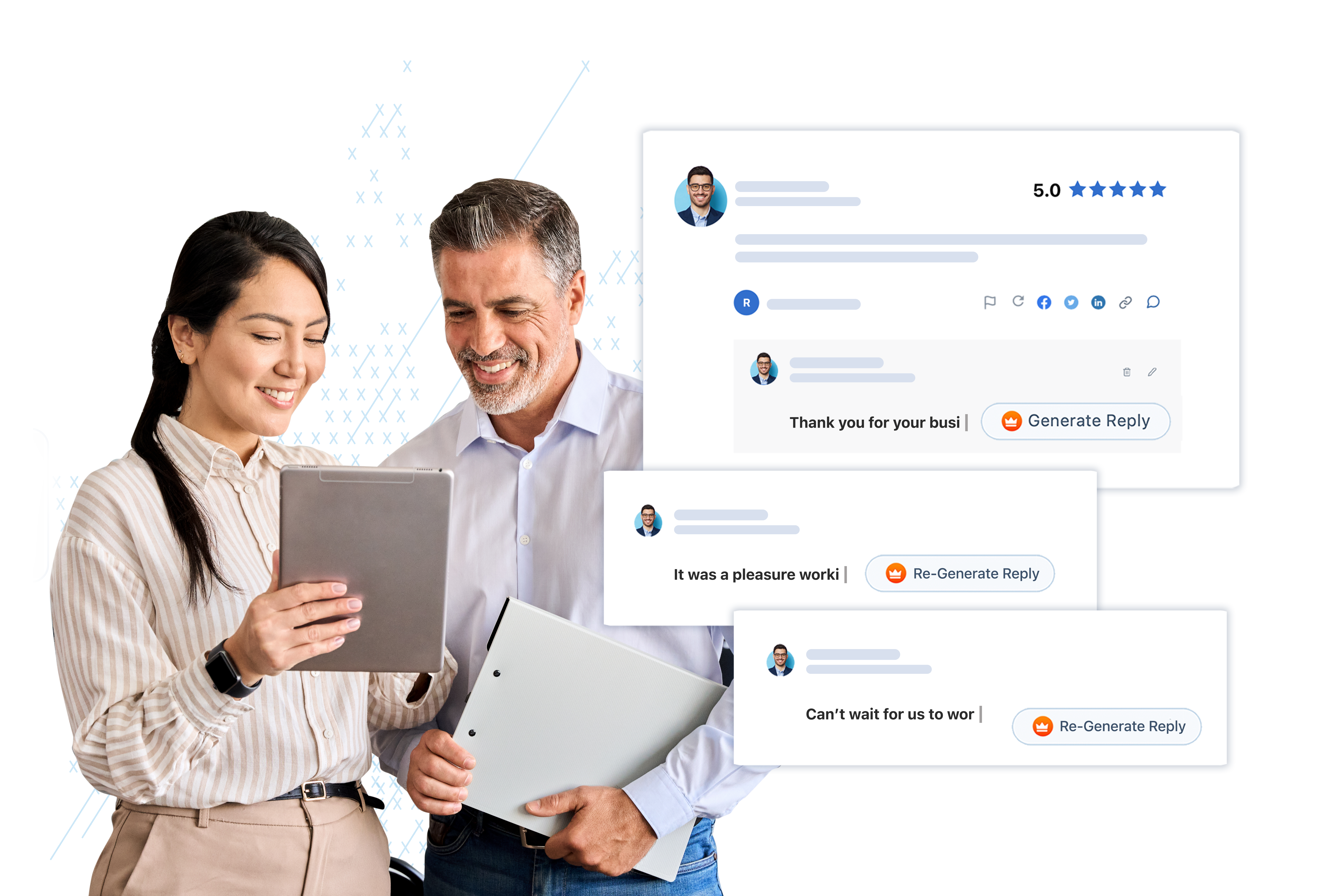 Empower Your Team with AI
Effortlessly adapt AI Reply to suit your business requirements. Configure company-wide settings, empower your professional users to leverage AI Suggest Mode, & allow them to receive AI-generated response suggestions which they can refine and customize.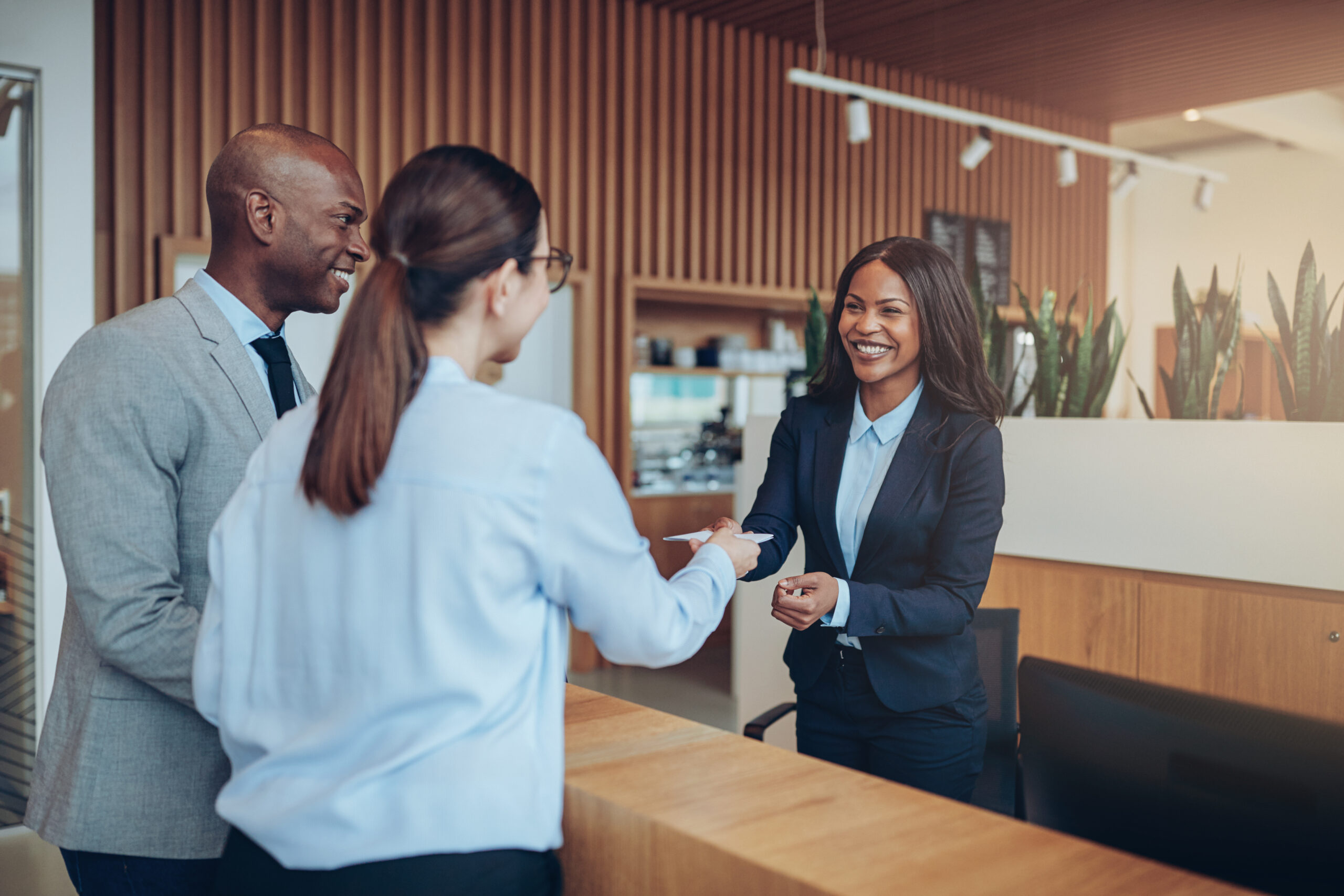 blogs
How do you get to know your customers to provide the best customer experiences?
January 19 2023
The first step in creating a great CX strategy is getting to know your customers. CX drives over two-thirds of customer loyalty, more than 'brand' and 'price' combined, and 74% of consumers are at least somewhat likely to buy based on experiences alone. But it all begins with getting to know your customer!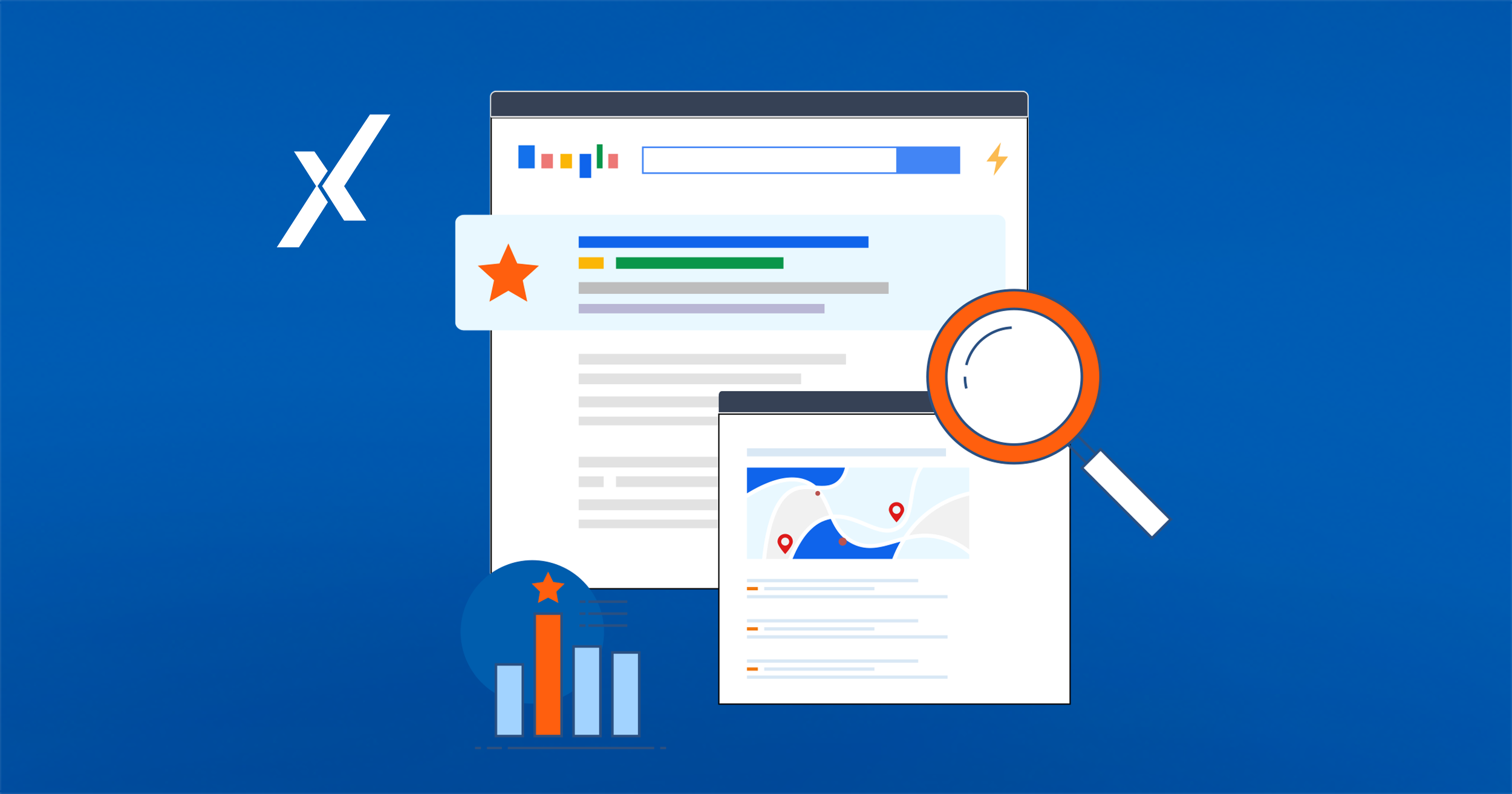 blogs
Understand Search Rankings: Get to #1 on Map & Organic Search
January 25 2023
Online search ranking algorithms used by the big search engines (i.e. Google, and Yahoo) are complex systems used to determine the relevance and importance of web pages in a search engine's index and deliver the most relevant results to users. The algorithms take into account hundreds of factors, including the content of a page, the number and quality of links pointing to a page, the relevance of the page to the search query, the proximity of the business location from the user, the prominence of the company/ website, and the overall user experience on the site.

blogs
What marketers should know to Power Growth Through the Recession
January 5 2023
The COVID-19 pandemic has had a significant impact on the global economy and has been a major contributor to the recession that many countries are experiencing. The pandemic has led to widespread business closures and disruptions in supply chains, resulting in job losses and reduced economic activity. With two consecutive quarters of negative gross domestic product (GDP), the U.S. entered a recession in the summer of 2022. Keeping the imminent crisis in mind, businesses have begun taking precautions in order to tackle the expected contraction of the economy.
blogs
5 Things Every Marketing Professional Must Include in their 2023 Strategy
January 24 2023
Not all companies are the same. But if you are a marketing professional catering to customers, these 5 things will grow your brand and your business in 2023.
Let our platform make every experience matter more for your business.
Drive intelligent CX & EX feedback campaigns and use that feedback to amplify marketing, boost customer-focused employee behavior, all while building a strong brand reputation and culture.