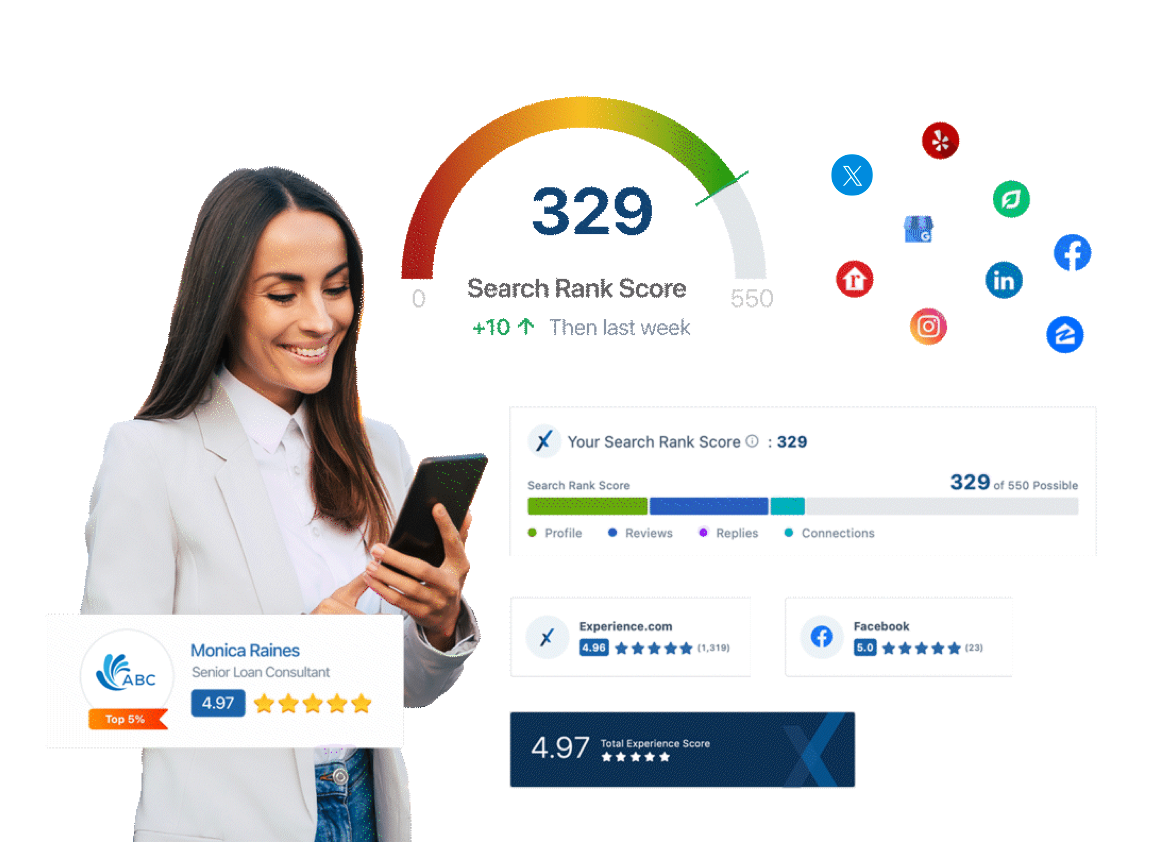 Supercharge Your Online Reputation and Reviews
Boost your reputation with AI-powered review management, listings optimization, and social media engagement. Easily monitor and respond to customer feedback across all major review sites, while optimizing your online presence with accurate listings information.
Elevate Your Customer Experience
With our CX platform and automated surveys, you can collect and analyze meaningful insights to power your next best action. Grow your revenue and improve customer engagement while reducing churn and costs. By optimizing your customer experience, you can increase customer lifetime value and make every moment matter more for your business.
86%
86% of customers will pay more for a better customer experience. (Oracle)
⅔
More than ⅔ of companies compete primarily on customer experience. (Gartner)
49%
49% of buyers made impulse purchases after receiving a more personalized experience. (Globe Newswire)
13%
Customers pay a premium of up to 13% for luxury services, simply by receiving great CX. (PwC)
Power your People with EX by Experience.com
We empower our customers' employees to share real-time, continuous feedback. With our EX platform, you will increase retention, increase employee engagement, enhance culture, and boost your company's reputation.
AI-Driven Experience Management
Our AI-powered features enable businesses to monitor social media for non-compliant activity, aggregate and reply to online reviews and surveys, and crawl websites for best practices guidance. With automated conversations and personalized replies to feedback and online reviews, our platform helps businesses improve their reputation and respond quickly to customer needs. Additionally, our AI tools monitor feedback for PII, profanity, and spam to protect businesses and their customers from malicious activity.
Easily Build Humanized,
Personalized, & Automated Campaigns
We deliver impactful results in minutes, not months:

Design

Build

Launch
Design Your Journeys
Craft a personalized experience journey that aligns with your desired outcomes. Identify key moments and milestones to create a journey that resonates with your audience. You can also choose from our industry-specific templates to jumpstart your campaign.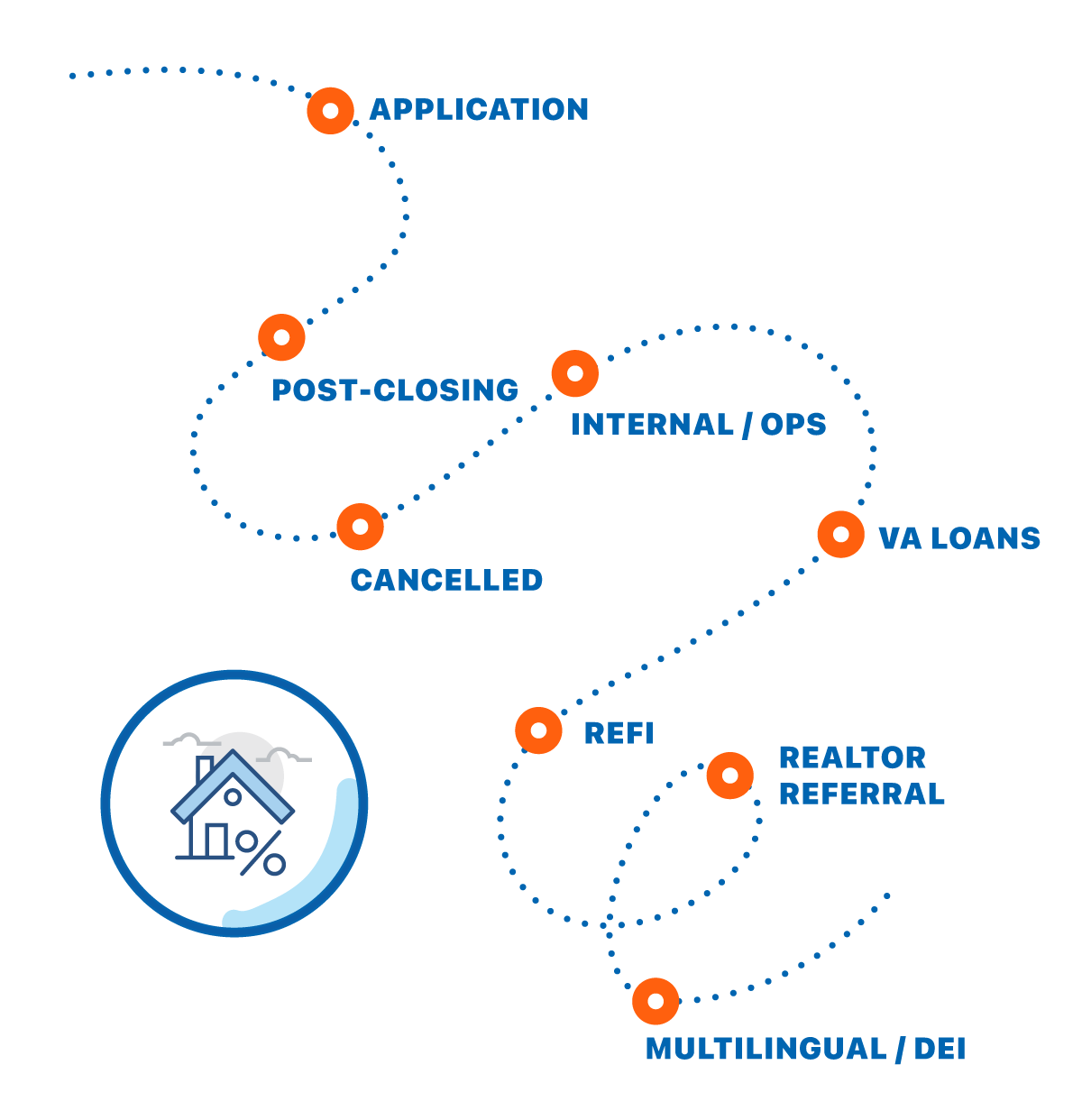 What are our partners saying?
They are reporting an increase in customer satisfaction, improved brand loyalty, online reputation, and visibility, as well as improved employee engagement, and compliance.
The new platform is so much stronger, more usable and has created incredibly positive impacts for our clients and their businesses.
Emma M.
100% all in! The platform offers so much for multiple different use cases. They are continually evolving and adding more.
Mallory M.
The auto-posting to salesperson's social platforms already provides quite a bit of value to sales!
Chris F.
I enjoy the different campaigns for real estate partners and for actual clients. The ability to create review widgets as well as track and report.
Michael C.
We intentionally built the XMP as an open platform so that we can integrate with any platform or product with relative ease.
Leverage our developer portal to build your connection to our API and Experience.com data into your software ecosystem.
Business Intelligence Platform
At Experience.com, we understand that data is at the heart of making informed decisions. That's why we offer a comprehensive suite of business intelligence integrations and features to help you collect, analyze, and act on your business data. Our platform provides real-time insights into your business performance through customizable dashboards, advanced reporting, predictive analytics, and AI and machine learning. With our platform, you can gain valuable insights into your business and make data-driven decisions that will help you stay ahead of the competition.
Unsurpassed Support and Resources
Experience.com is committed to providing exceptional customer service and support. Our comprehensive help center and AI chatbot provide you with quick and easy access to answers to frequently asked questions, while our phone support team is available to help you with more complex issues. For our enterprise clients, we offer a white glove success manager who provides personalized support and guidance to help you achieve your business goals. Additionally, our XPA certification program ensures that you have the knowledge and skills needed to leverage our platform effectively.
Let our platform make every experience matter more for your business.
Drive intelligent CX & EX feedback campaigns and use that feedback to amplify marketing, boost customer-focused employee behavior, all while building a strong brand reputation and culture.