Personalized, journey-based EX campaigns
Launch preset employee feedback campaigns that deploy at the moments that matter on your employee journey, from attraction to exit. HRIS and applicant tracking integrations deliver a unique level of personalization, empowering current and prospective employees to easily share & excel through real-time, continuous feedback.
Expertly Templated Employee Journey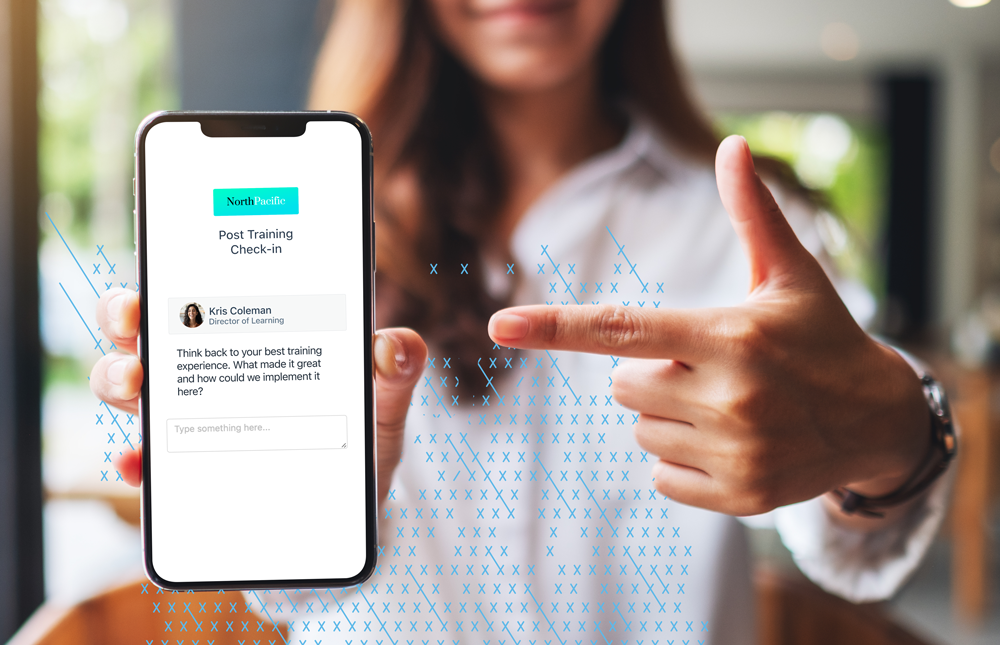 Understand the "Why" to pinpoint leadership action
Why do people leave? What makes them stay? How do they feel about your interview process? What do people need in learning and development, based on their role, department, and length of employment? Access best-in-class employee experience campaign templates for each critical moment of the employee journey, created by HR experts that go to the right people automatically.
The overall percentage of engaged workers during 2021 is only 39%, up from 36% in 2020.
(Gallup)
More than three in four employees (77%) who quit could have been retained by employers.
(Work Institute)
The price of replacing an employee can range from 1.5-2x the worker's annual salary.
(Rise)
86% of HR professionals surveyed indicated recruitment is becoming more like marketing.
(ICIMS)
XMP's open platform integrates with the HRIS and CRM systems.
Along with pre-configured reports, and analytics platforms like Tableau. Surface insights across specific touchpoints to improve engagement, productivity, satisfaction, decrease turnover and absenteeism. XMP is the change that helps HR leaders drive proactive initiatives that elevate their employee experiences.












Build an intentional, high-performing culture for your employees.
Go beyond pulse surveys to truly elevate employees, humanizing and personalizing automated communication, so no candidate or employee is left behind.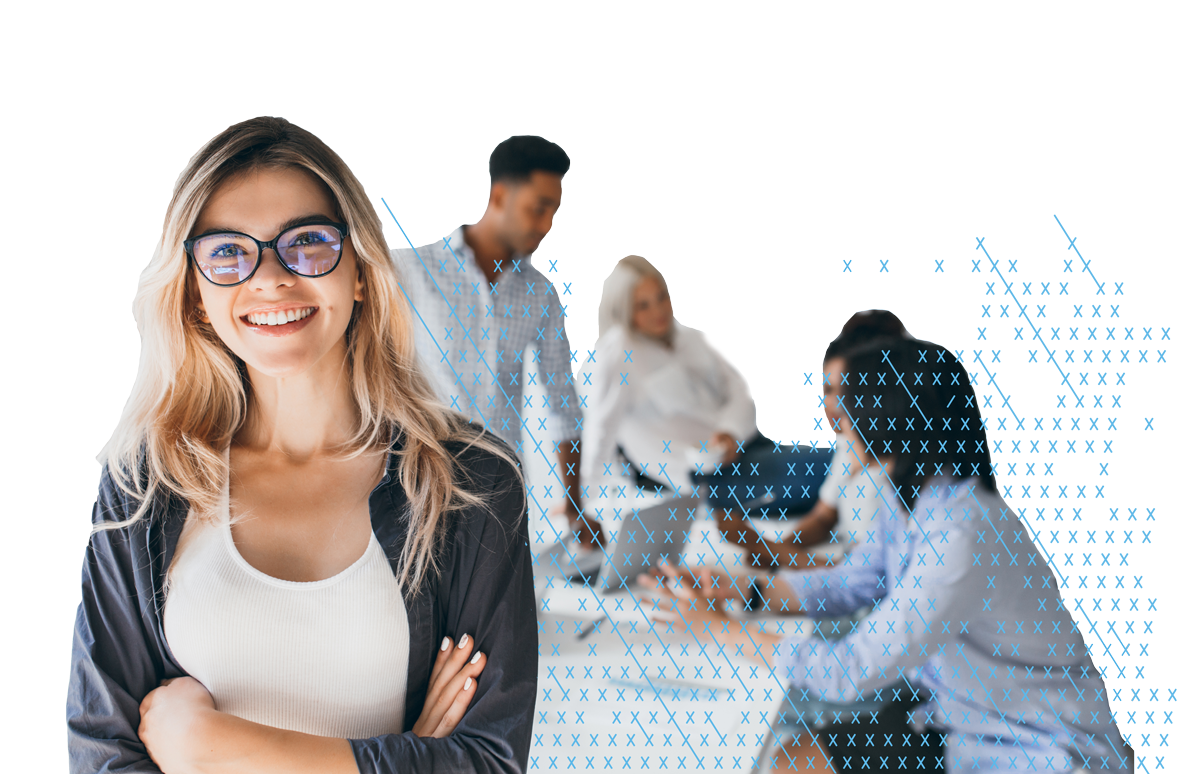 How does employee culture impact your success?
4x
Strong cultures resulted in a 4x increase in revenue growth. (Forbes)
2x
The price of replacing an employee can range from 1.5-2x the worker's annual salary. (Rise)
94%
A distinct workplace culture is important to business success, according to 94 percent of executives and 88 percent of employees. (Deloitte)
35%
35% of American workers say they would pass on the perfect job if company culture wasn't a good fit. (Robert Half)
Collect

employee data to retain and grow your top performers

Get feedback about onboarding, training, career development sentiment, and culture, segmented by the employee data you already have access to in your HRIS. Real-time reporting and escalations get information to the right leaders tied to the right initiatives to take action. Identify at-risk employees, check the effectiveness of your training efforts, career programs, and more.

25%

Companies lose 25% of all new employees within a year. (HRIQ)

88%

88% of organizations don't onboard well. (GALLUP)

1 in 4

1 in 4 employees say they are not supported towards their growth and development. (OFFICE VIBE)
Use candidate and employee feedback to
win your next recruit
Automatically share feedback about your company with APIs to critical employer reputation sites and directories, with direct workflows to Glassdoor and Indeed. Potential hires can leave feedback about your interviewing process so others know what to expect. Just as brand reputation matters to customers, it is critical for recruitment marketing.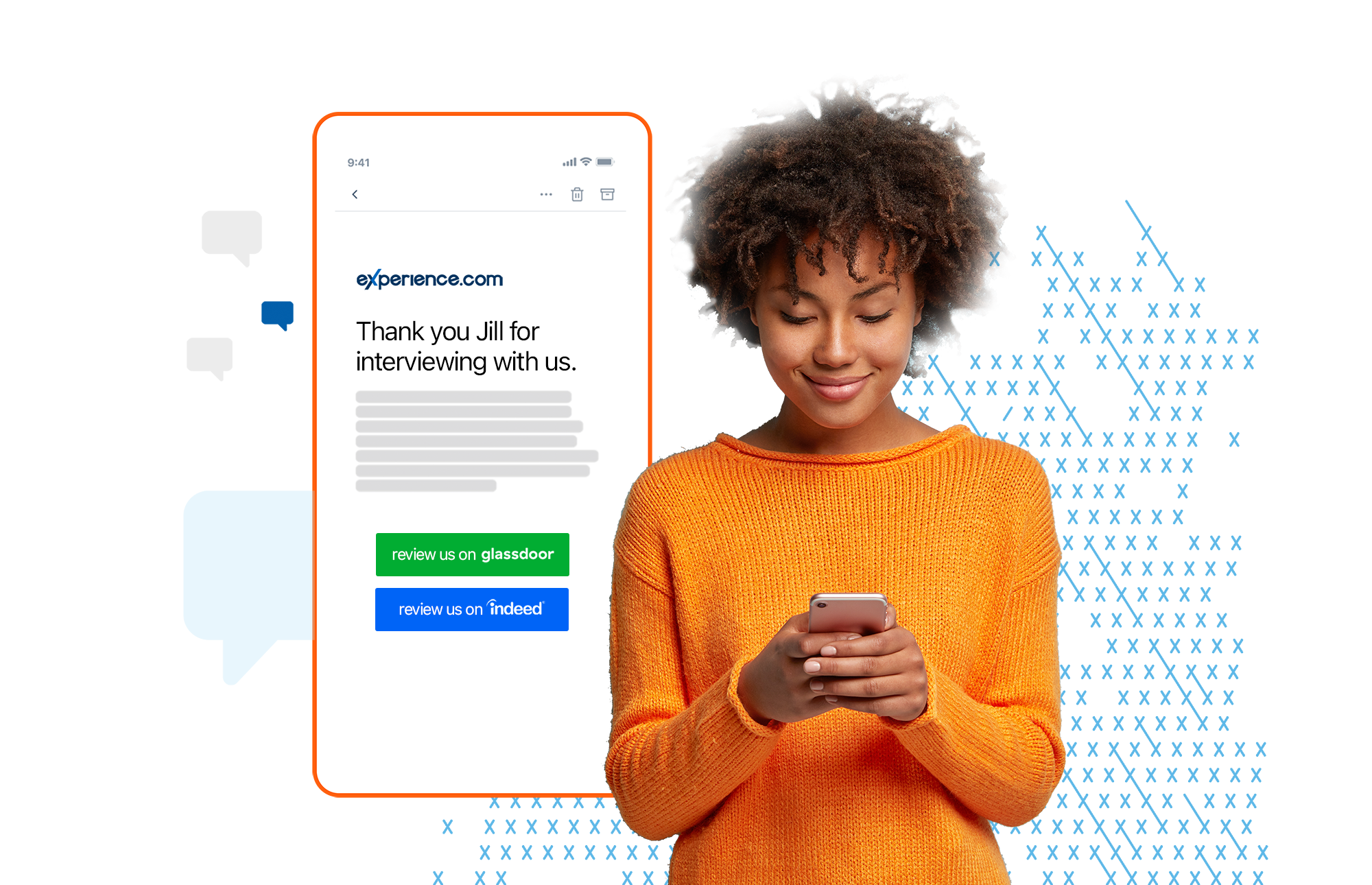 Why is candidate and employee feedback important?
92%
92% of people would consider changing jobs if offered a role with a company with an excellent corporate reputation (Corporate Responsibility Magazine)
86%
86% of HR professionals surveyed indicated recruitment is becoming more like marketing (ICIMS)
86%
86% of employees and job seekers research company reviews and ratings to decide on where to apply for a job (Glassdoor)

blogs
Breaking the Glass Door: Improving Reputation, Recruiting, Culture and Even Sales
November 15 2022
Glassdoor is often the first place a potential candidate visits before applying to a company. Whether it's to research the interview process or read reviews, it's a trusted destination to assess the opportunity. Many companies know this can help or hurt the recruiting effort. What most don't know is that a negative reputation on sites like Glassdoor and Indeed can creep into a company's culture and affect employee retention, engagement, and even sales.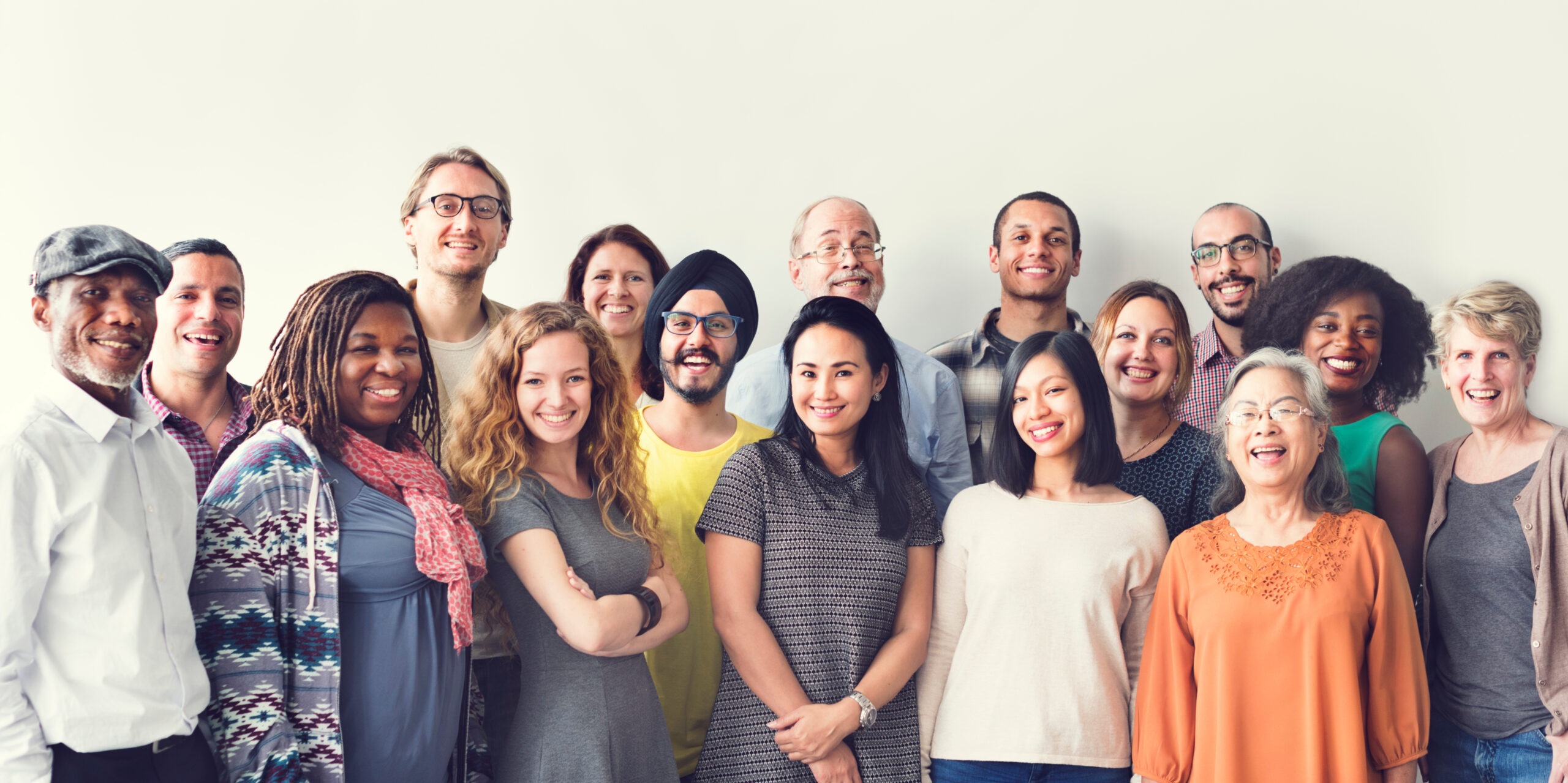 blogs
5 Culture Driving Initiatives Every HR Leader Needs to Know
November 11 2022
As the definition of workplace continues to evolve, culture is top of mind for HR leaders and executives. These 5 Initiatives will not only help you keep your best people, they'll power your culture, your initiatives, and your reputation.

blogs
Demand for EX in Healthcare today
October 25 2022
In our post Covid world, the importance and value of our frontline workers has become even more apparent, especially those in the healthcare sector. When the pandemic changed the image of society as we knew it, it was healthcare employees – doctors, nurses, pharmacists, ambulance drivers, respiratory therapists, technicians, hospital security officers, and other staff members of healthcare, rehabilitation, and public health organizations – who emerged as heroes.

blogs
What is Quiet Quitting, and how can you avoid it in your office?
September 28 2022
Unlike what the name suggests, Quiet Quitters are not quitting or leaving their work. Instead, it is a new workplace phenomenon where employees are rejecting the idea of going "above and beyond" and are only working their standard hours of 8am to 5pm. This term began with a viral TikTok which accumulated over 3 million views and contributed to the phrase's ubiquity. The term gained even more traction after The Wall Street Journal published an article about it.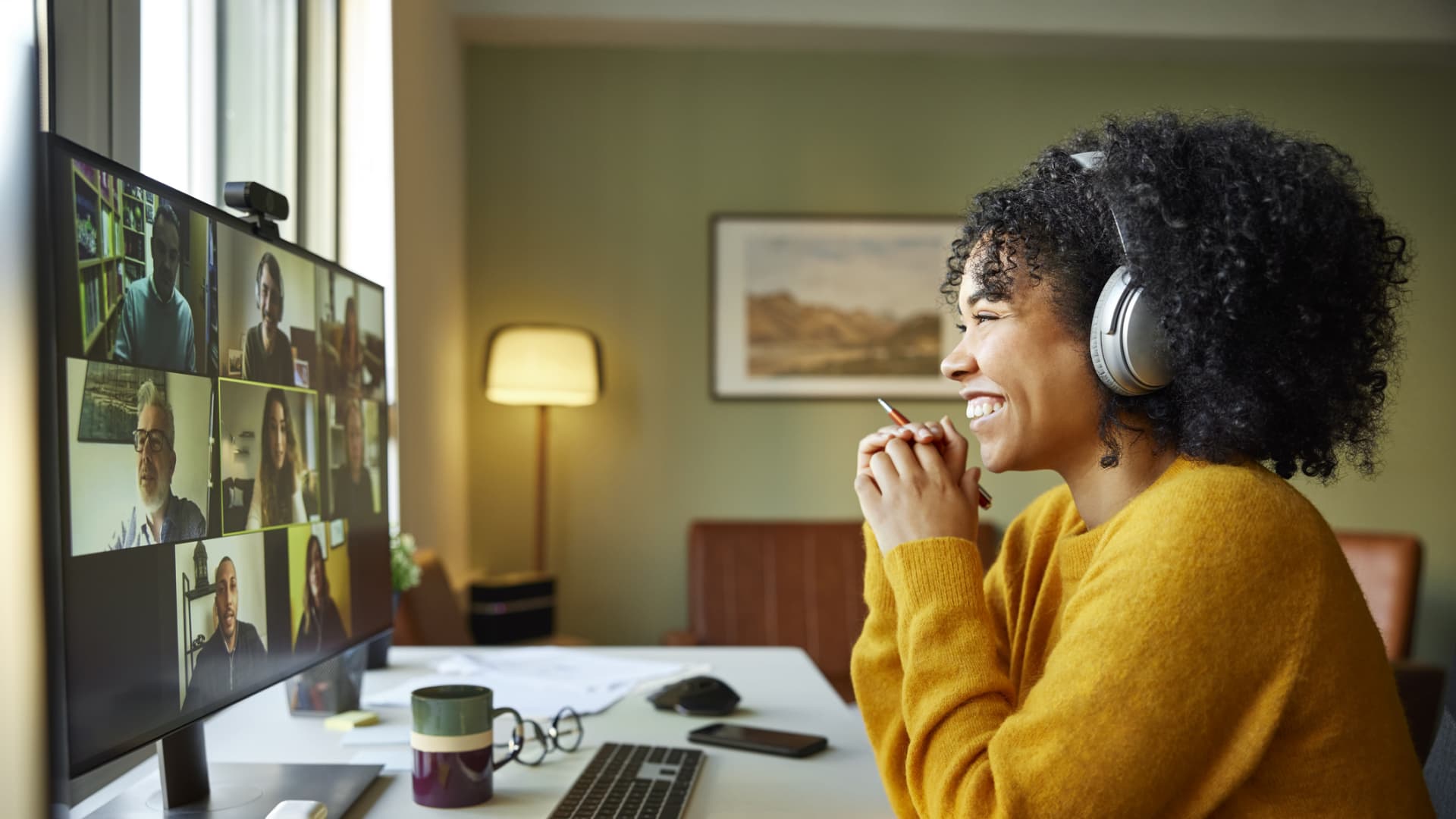 blogs
Engaging Your Remote Workforce: How Millennial Preferences Drive a High Percentage of WFH Employees
September 7 2022
Within the last decade, workplaces have undergone a considerable shift. At present, Millennials are the largest demographic of the global workforce. By the year 2025, this generation is expected to constitute a whopping 75% of the total workforce according to many reports, including Forbes and Entrepreneur.
Let our platform make every experience matter more for your employees
Drive intelligent CX & EX feedback campaigns and use that feedback to amplify marketing, boost customer-focused employee behavior, all while building a strong brand reputation and culture.