Your Ultimate Solution for Experience Management
Claims

Agents
For Insurance Marketers
Easily collect, analyze, share and take action on Insurance Experience data to power your business. Your easy button for turning the voice of your insurers into an online referral engine and making your brand and agents #1 in every market.
Power experiences at every moment
Our team of CX experts works with your organization to map the most meaningful customer journey points and builds custom survey campaigns to measure, analyze, and amplify each moment.
Expertly Developed Insurance Template Example
New Policy Bind
Understand the experience of a new policy opened with your agent and share great responses on Google, BBB, Experience.com, social media, and your company's profile pages to help each agent and location win online and in their markets.
Creating WOW Customer Experiences in the Insurance Industry: The Fusco and Orsini Story
The power of reputation management has enabled Fusco & Orsini to leverage its excellent customer service to help their agency win locally and boost their Search Engine Optimization (SEO). When searching for an insurance broker in the San Diego area, Fusco & Orsini now appears second on the Google front page.
In the first 3 months with Experience.com...
Be Consistent with Your Brand Everywhere.
Companies with more than one location find it difficult to manage and update their business information (physical locations, individual employee/agent locations) to many social and directory sites and ensure they are found accurately.
Capture, Share, Reply to Reviews
We collect primary reviews and then direct customers to secondary review locations (like Google) as needed by the business. This helps them win business in their local market on search sites. We can even allow professionals to reply to their reviews while allowing the company to manage and edit the replies.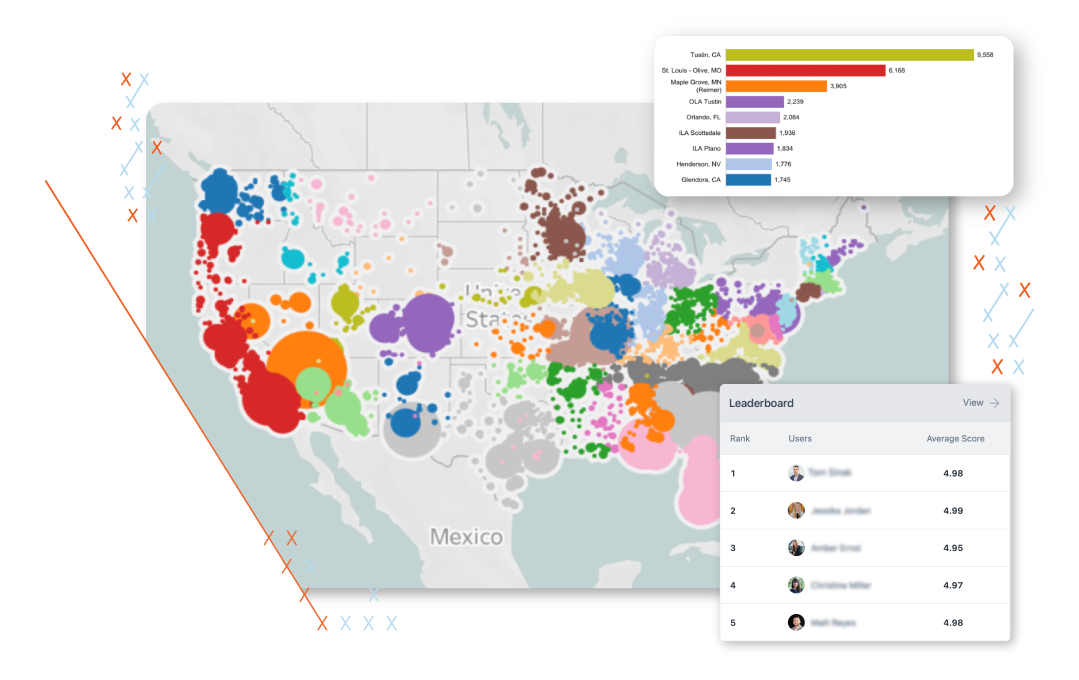 We believe that the data should improve the data.
We call it "Measurement in Motion". We know that data, when properly positioned can gamify behavior and speed improvement.  We have seen response rates as high as 65% and NPS improvements up to 50 points with an automated data collection, analysis and CX improvement platform.
Let our platform make every experience matter more for your business.
Drive intelligent CX & EX feedback campaigns and use that feedback to amplify marketing, boost customer-focused employee behavior, all while building a strong brand reputation and culture.