Templates

Workflows

Feedback

Analytics

Gamification
Solutions Expertly Templated for your Industry
Our expertly crafted quickstart guides drive pain resolution for your industry, in minutes not minutes.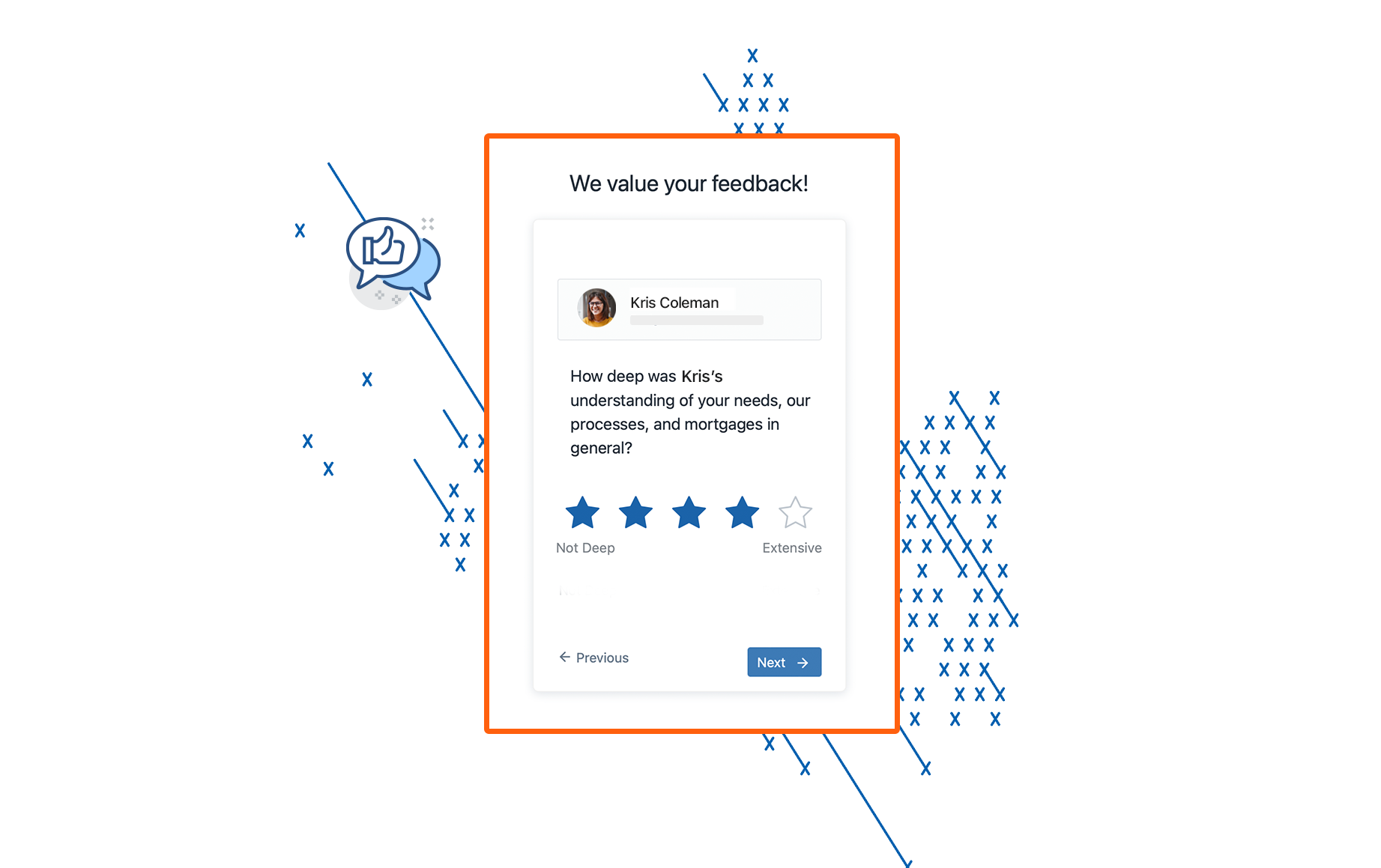 Dart Bank's improvements over just 3 months with the platform
"Experience.com has really changed the face of our business… Before we started with experience.com, we had 11 reviews and within three months, we have over 100. We went from 3.8 stars to over 4.5."
 — Bryan Clarke, SVP Mortgage Banking, Dart Bank
Our customers know best...
The new platform is so much stronger, more usable and has created incredibly positive impacts for our clients and their businesses.
Emma M.
100% all in! The platform offers so much for multiple different use cases. They are continually evolving and adding more.
Mallory M.
The auto-posting to salesperson's social platforms already provides quite a bit of value to sales!
Chris F.
I enjoy the different campaigns for real estate partners and for actual clients. The ability to create review widgets as well as track and report.
Michael C.
Schedule a demo with our Experience Architects
Experience.com is a cutting-edge technology company that empowers businesses and professionals to collect, analyze, and act on the voice of their customers and employees. Our comprehensive suite of solutions includes tools for managing customer and employee feedback, monitoring and improving online reputation, and driving growth through better customer experiences. With our advanced platform, users can gain valuable insights into their business performance, uncover areas for improvement, and take strategic actions to drive meaningful results. Whether you're a small business owner or a large enterprise, Experience.com has the tools and resources you need to succeed in today's competitive market.
What to expect from our platform...